Company
Dentamerica Inc. was founded in 1986, headquartered in the City of Industry, California, USA. We are fully committed to continuing innovative research and development in advanced dental technology, and to vigorously improving the worldwide competitiveness of their products. Dentamerica's products are distributed through a worldwide network of sales agents in the USA, Germany, Japan, the UK, and others. Our brand image is without equal.
Dentamerica Inc. also has a broad range of markets throughout Asia and the Middle East. We have successfully introduced our products and our brands in India, China, Japan, Korea, Indonesia, Thailand and Australia among others, establishing excellent market penetration and the highest reputation everywhere our products are available. We have strong domestic dealership networks which involve supporting our local dealers in well-coordinated promotions and marketing strategies in every country.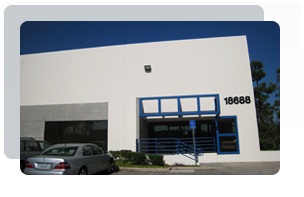 Dentamerica offers a full line of dental products including: CAMMY™ Intraoral camera, LITEX™ Curing light, SCALEX™ Electromagnetic and piezoelectric ultrasonic scaler, EVERBRITE™ Whitening system, SANDEX™ Prophylaxis sandblaster, BLENDEX™ Automatic alginate mixer, ROTEX™ Micromotor unit, other instruments, materials, consumables and lab accessories including:



POLYMAS II™ Earloop Mask, POLYBITE™ Trays for counter impression, bite registration and impression, SONIX™ Air scaler, LISIX™light cure composite syringes, CELUX™ Operatory light .
All Dentamerica products have been awarded ISO 9002:2000 and ISO 13485:2003 certification and meet MHLW (Japan), GMP and CE standards. Dentamerica places customer satisfaction above all, insisting on the highest standards of quality assurance and promising unparalleled after-sales support. This has led to an excellent word-of-mouth reputation among industry leaders and dentists worldwide.

Beyond our achievements to date, the outlook of Dentamerica is even brighter, with the promise of sustained growth in the overall worldwide market. We invite you to experience the quality of our products, services and customer relations and to grow with us not just as customers, but as partners.