產品資訊
PRODUCT
SCALEX 890 SELF-CONTAINED ULTRASONIC SCALER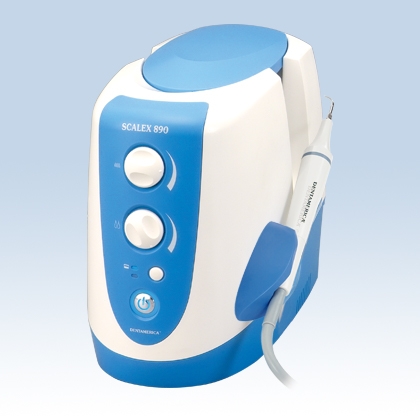 上架時間
Self-contained solution tank allows for convenient portability.
Any type of irrigant can be used during procedures to meet all clinical needs.
State of the art piezoelectric self-tuning and load-adjusting technology for smooth and effortless operation.
Innovative cooling design for greater stability during operation.
Available selection of a wide variety of high-quality tips to correspond with specific clinical applications.

Specifications: 115V/60Hz or 230V/50Hz
Dimensions: W140 x D260 x H210 mm
Frequency: 27,000 - 32,000 Hz/Sec
Weight: 3.0 kg
Accessories: Control unit, Piezo handpiece, Universal scaler tips, Power cord, Foot pedal, Torque-limiting tip wrench.
Order No. 159